Pam Neighbors, REALTOR® • What Can I Do for You?
How much fun to watch the excitement of first time home buyers close on their new home. Or to help a long time homeowner sell a home that no longer suits their needs and then assist in finding the "just right" home to settle into for the start of a new beginning. Sometimes families have outgrown their current home and together we locate the exciting home close to work, schools and favorite amenities. And how enjoyable it is to introduce newcomers relocating to the wonderful Atlanta home buyers market… this is how I feel about working with home buyers and sellers.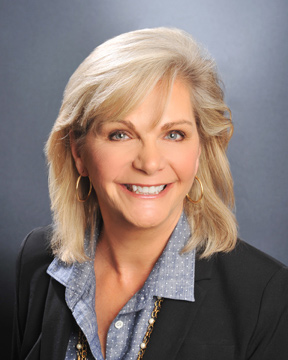 As an experienced and dependable Realtor, I am a member of the National Association of Realtors, Georgia Association of Realtors as well as Cobb Association of Realtors. This is your assurance that I abide by very high standards of professional conduct and business practices. From the National Association of Realtors I've obtained, through education and experience, the special designation SRES or Seniors Real Estate Specialist. This provides me with the tools and resources for the special situations seniors encounter when buying and selling a home.
With both buyers and sellers, I work with you from the first day we meet until you leave the closing table with either a key in hand to your new home or a check for the proceeds from selling your house. During our time together I provide you with a carefully chosen team of "problem solvers" to assist either buyers or sellers with any situation that may arise. The team includes real estate attorneys, painters, general contractors, pet setters, insurance agents, flooring contractors, home inspectors, exterminators, kitchen and bath designers, home stagers, roofers, landscape design and maintenance, window replacement contractors, chimney sweep… and the list goes on.
My goal is that once your property is sold or purchases, you will have enjoyed such a high level of client satisfaction that you will happily retain my real estate services for future transactions as well as enthusiastically refer me to others you know.
Let's get started finding your new neighbors!